---
You provide peer counseling for clients in an atmosphere of warmth and compassion using active listening and other helpful skills.
You provide accurate information on abortion, parenting, adoption, and foster care.
You offer support, materials resources, and referrals appropriate to a client's situation.
You maintain client records and follow up according to guidelines of the center.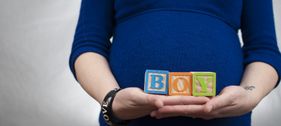 Complete LifeNet training and be approved to counsel.
Commit to serve at least one day per week (during business hours).
Make arrangements with another team member to cover your shift, if you can't make it.
Get a good rating on a background check (criminal history and background check).
You're trustworthy and people often open up to you quickly.
You can listen to people who are hurt, confused and angry without judging them.
You're compassionate.
You are organized, keep good notes, and have a 'can do' attitude that gets things done.