---
You will help with outreach and development with communications and other special projects that support fundraising, event coordination, and/or increasing awareness of our work.
You may be helping get bulk mail out to our mailing list, tagging baby bottles, or helping at an event.
Ability to serve 2-10 hours a week (when needed)
You're a good multi-tasker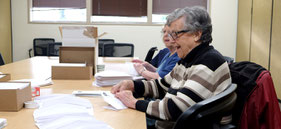 You know how to keep everyone in the know so that the job gets done efficiently and effectively.
You listen well; you know when to ask for help and when to speak up.